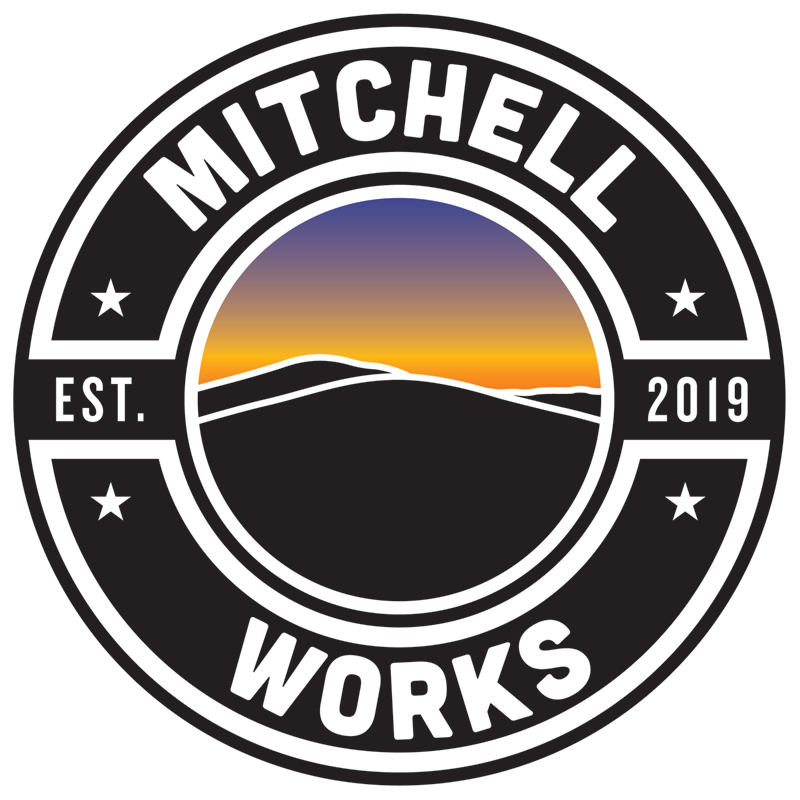 "One of the missions of the Chamber is to respond to the needs of our members and to try to partner with them to find solutions," said Patti Jensen, Executive Director, Mitchell County Chamber of Commerce.
After hearing from the  business community of their concerns regarding both their current and future workforce needs and the areas in which they were seeing gaps, the Chamber began looking into solutions they could provide as well as researching what was already being done.
What they found was a successful CTE program in the local school system and programs being offered at Mayland Community College to assist students and employers. Also found was a perception that there are no jobs in Mitchell County and that to make a living, local students need to leave Mitchell County.  In contrast to that were the many employers telling Chamber staff of hundreds of job openings going unfilled due to the lack of a qualified workforce. The one thing that appeared to be missing was a central place for information for students and their parents or guardians as well as the "marketing" or outreach to the students about opportunities in Mitchell County that they could learn more about and plan for.
The Chamber staff met early on with the Economic Development Partnership of NC where they learned about a program in Burke County, Work in Burke,  that was also addressing these issues. Bill Slagle with EDPNC ,connected the Mitchell County Chamber staff with them where they ultimately worked with Burke County to adapt their program to fit Mitchell County and our local needs. "We are grateful to Sara Chester and the Work in Burke program for being so willing to share their program with us and to allow us to be the first county in NC to replicate their successful program here," said Patti Jensen, Chamber Director.
The Chamber began the planning phase by interviewing many local industry leaders as well as the local CTE program staff,  meeting with Mayland Community College staff, the High Country Workforce Development Board staff and others to discuss a new project and get their input.
The Chamber  applied for a Maximize Carolina grant with the NC Dept of Commerce and were successful in their application of a $75,000 grant to begin the project. The Chamber quickly received additional support from others including the Mitchell County EDC, Duke Energy and the NC General Assembly through Senator Ralph Hise and Representative Josh Dobson which the Chamber was truly grateful for. The grant is administered by the High Country Workforce Development Board in partnership with the Mitchell Chamber.
Over the last year, the Chamber staff convened a Steering Committee to begin the early planning of this project consisting of local industries, education, economic development and workforce organizations from across the county and region, surveyed over 600 students in our middle schools and high school, convened a focus group of Mitchell High students who helped us develop the project as well as name the project, partnered with the Mitchell County School system and began to work on a new website which includes industry videos and a slate of career opportunities to learn more about.
The Chamber is excited to officially launch Mitchell Works, a workforce development project, geared towards our middle and high school students. The goal of this project is to engage and educate our students in Mitchell County schools about the opportunities for careers that they may not be aware of and to build and strengthen connections with our industries and our school system to create more opportunities for exposure, learning, internships, industry speakers bureaus and more as a way to support what our schools and Mayland Community College are already doing and create new opportunities and pathways for our students to engage with our local businesses and industries.
The Chamber thanks our Steering Committee, student focus groups, Kim Hodshon and the  CTE program and principals and county school leadership for being such great supporters of the project along with our industry leaders, including BRP, the Quartz Corporation, McManus Microwave, Blue Ridge Regional Hospital, Spruce Pine Police Dept and Buck Stove for being the first to engage and support this project.
The Chamber invites all local businesses to become a partner of this new project by filling out a MW Partner Pledge Form . There are nearly 2 dozen ways that your company can partner and we encourage you to consider it.
For more information contact the Mitchell County Chamber of Commerce and visit www.mitchellworksnc.com.