Living in Mitchell County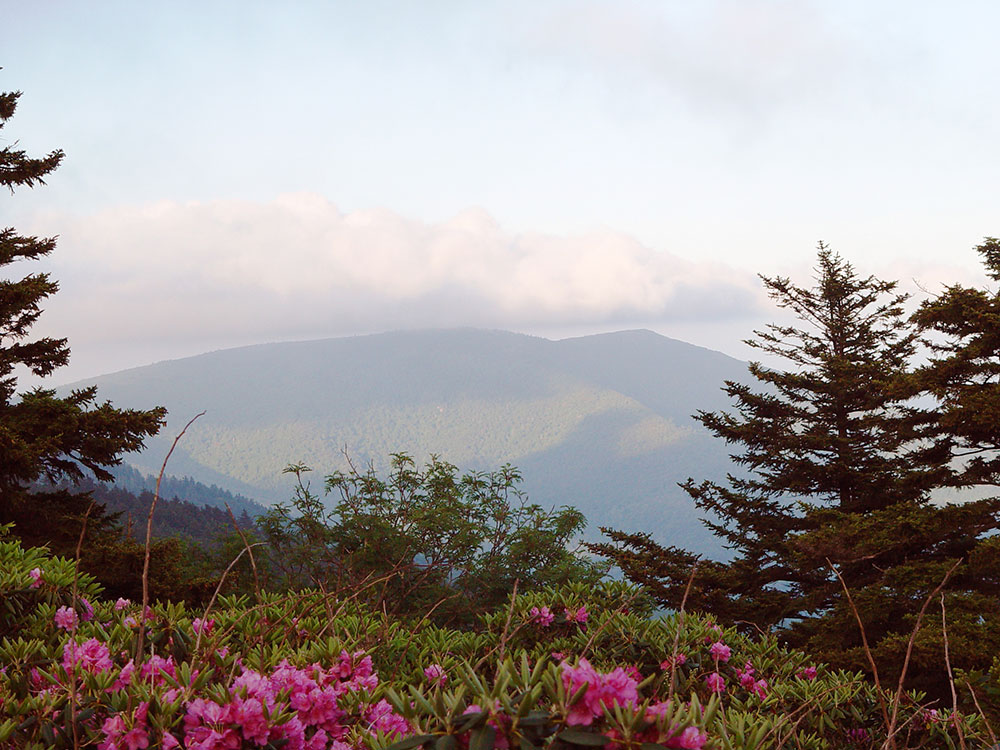 ---
It Doesn't Get Much Better
Mitchell County is located halfway between Boone and Asheville North Carolina and is bordered by the Blue Ridge Parkway and the Appalachian Trail. We are a stone's throw away from Mt. Mitchell, Roan Mountain and Grandfather Mountain… the three most famous peaks in NC. Located equally between the major cosmopolitan Western North Carolina and Eastern Tennessee cities, but far enough away to be able to hear the creeks bubbling and see the stars in a dark sky.
You may not recognize our name, but we bet you recognize who we call our neighbors…Penland School of Craft, Sibelco Corporation, The Quartz Corp, BRP Inc….all call Mitchell County home. From world class arts to the world's purest quartz in the world, we are a place that people come to when they are seeking the best. Sound proud? We are! We have the quality of life that respects and preserves our history and our environment while giving those who call Mitchell County home a unique place to work at high tech global corporations or enjoy the entrepreneurial freedom of launching their own business.
What we find is that lots of people come to visit….and then they come back and stay! Now a compliment doesn't get much better than that!
Education That Rises to The Top
From our public and private to our home school students, education is an integral part of our community. Our community rallies around our students whether through volunteering in the schools, cheering for the home teams or serving as mentors in the classrooms.
Our local community college, Mayland Community College, was ranked in the Top 1% in the nation and chosen on Bankrate.com's list of Top 10 Community Colleges in the nation. Mitchell County is also within an hour's drive of several state and public colleges including Appalachian State University, East Tennessee State University, Lenoir-Rhyne University and the University of North Carolina-Asheville. Many of our local businesses partner with these universities inviting students to intern, shadow and later join them as employees.
Regional Universities
Appalachian State University
Lees McCrae College
East Tennessee University
Mars Hill University
Montreat College

World Class Healthcare, Close to Home
A true mark of a vibrant community is the importance it places on the health of its citizens.
Mitchell County is home to Blue Ridge Regional Hospital, a member of the Mission Health System. Blue Ridge Regional Hospital, originally Spruce Pine Community Hospital, was built with the full support of the citizens. Sixty years ago, local citizens contributed their funds from their monthly salary checks to help get the local hospital built. Today, Blue Ridge Regional Hospital has continued to grow and now serves the citizens of three counties.
In 2015, East Carolina University School of Dental Medicine cut the ribbon on their new Service Learning Center, located on the campus of Blue Ridge Regional Hospital. Dedicated to serving the people of the Mitchell County region, the 7,700-square-foot center is a fully functioning general dentistry office with 16 treatment rooms, X-ray equipment, educational space and more. Full-time dental school faculty members staff the center, along with dental hygienists and other staff members, and fourth-year dental students and residents will train at the center.
Also in 2015, Blue Ridge Regional Hospital will open the new Mauzy-Phillips Medical Office Building, a state of the art facility on the campus of BRRH. The new medical office building will include primary care providers as well as expanded space and additional exam rooms for Family Medicine, Women's Health, Cardiac Rehab and Wellness and Wound Care services. Visiting specialty physicians who currently rotate office space inside the hospital will relocate to the new building for better patient accessibility.
Other healthcare providers in the community including dialysis treatment, orthopedics, podiatry, dental and home health partner to provide quality health care in our community.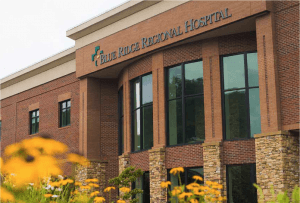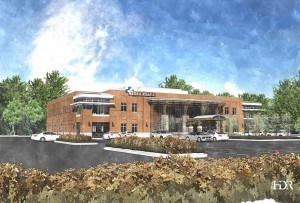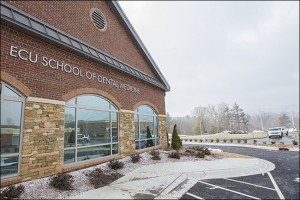 Mountain Real Estate That Calls You Home
There's a reason so many people want to live in the mountains of North Carolina! It's beautiful! But beyond that, our area offers homebuyers, investors and second home owners an opportunity to choose between mountain estates and creek side cabins and everything in between. Property owners choose to select properties in our area because of its central location to larger cities while having the pleasure of living in peace, quiet and a slower pace of life. Contact one of our member Real Estate agents to set up a visit to Mitchell County.
Real Estate Agents
Mitchell-Yancey Board of Realtors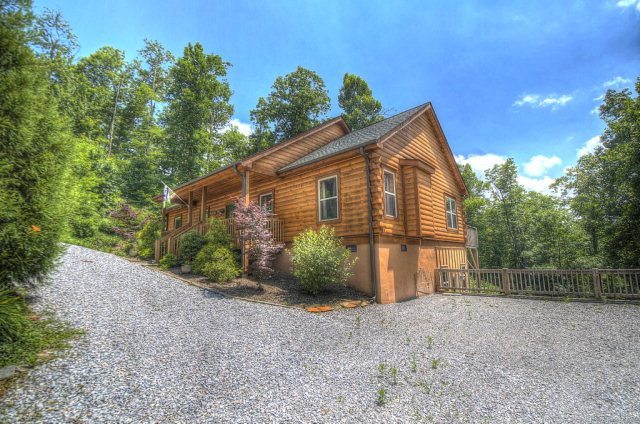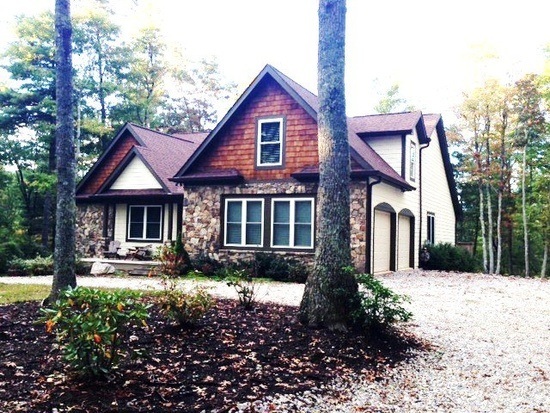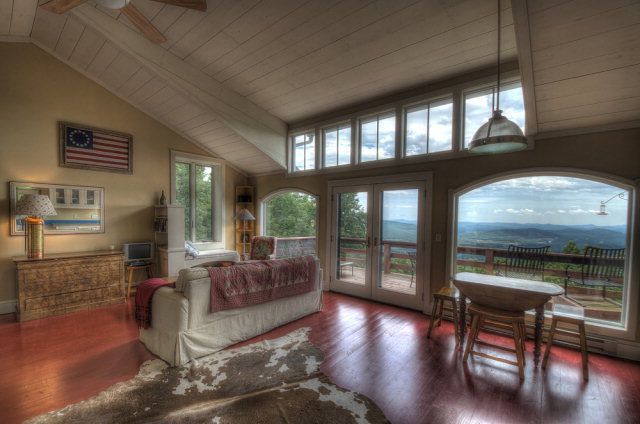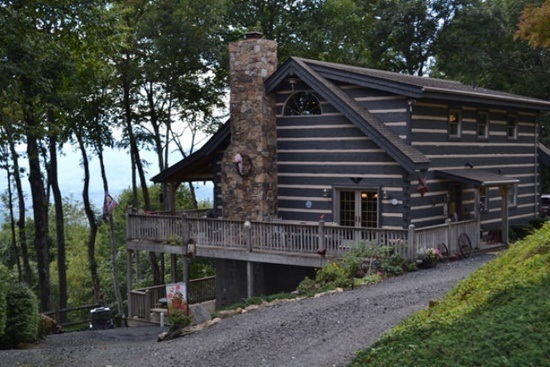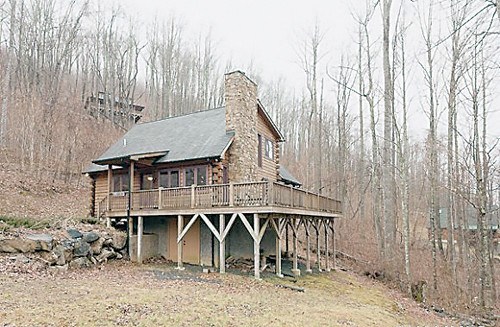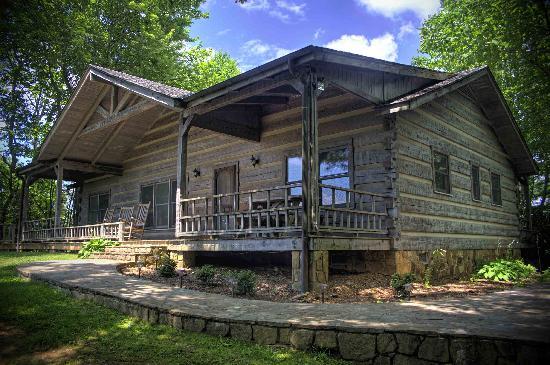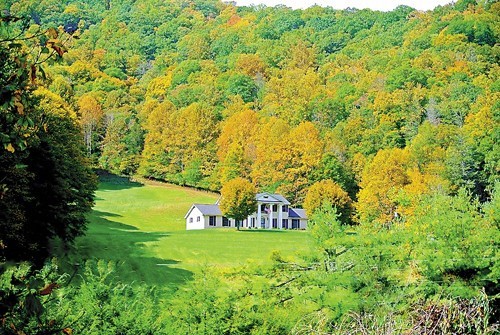 Our Food Scene is Winning Folks Over
From dressed up to dressed down, our area restaurants offer everything from casual dining fare, like burgers and barbeque, to something a little more special,
like local trout or a thick prime rib.
Whatever you have a taste for, you'll find it here! Becoming more and more well known around the Southeast for restaurants featuring locally sourced farm-to-table resources, our area has become quite the draw for folks from Asheville, Charlotte, Atlanta, Raleigh and beyond.
You can certainly create a special menu and dining experience each day you are here. During the summer season, be sure to visit a local farmer's market for the freshest veggies, fruits and herbs! Local specialties like the ramp or fresh mountain trout are musts during your mountain visit.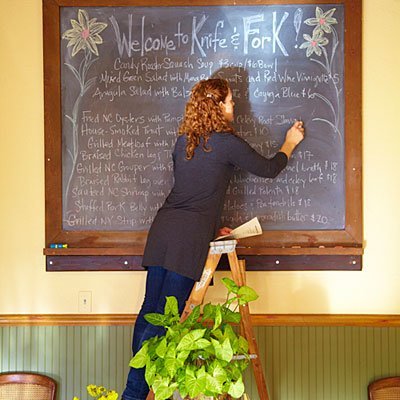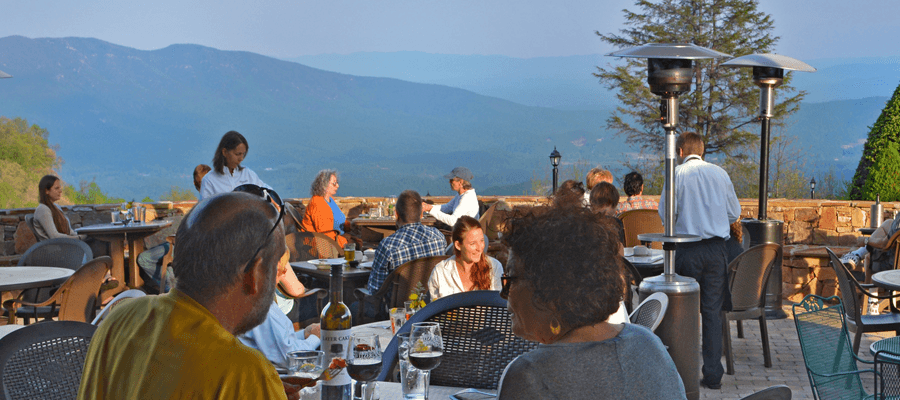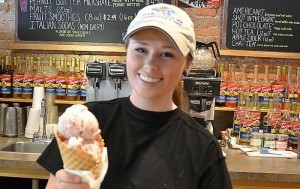 A Haven for the Arts
No other area can boast that they have more NC Living Treasures than Mitchell County. With more artists per capita than anywhere we know of, our region is a haven for the creatives! You can spend a day, a week, a month or a year exploring and discovering world class artists in our community. Pick up one of the local craft maps and take your pick of hundreds of artists' studios and galleries. Of course there's Penland School of Crafts, where you can schedule a tour of the campus and studios. Our area is home to hundreds of professional craft artists' studios and galleries representing glass, pottery, metal, weavings, jewelry and a lot more. Don't miss the Toe River Studio tours held in June and December for the opportunity to visit artists in their working studio environments. Then there's the Blacksmith Festival in April, the Summer Studio Tour in June, the Potter's Market in October and the Holiday Tour in December just to name a few of the annual craft events.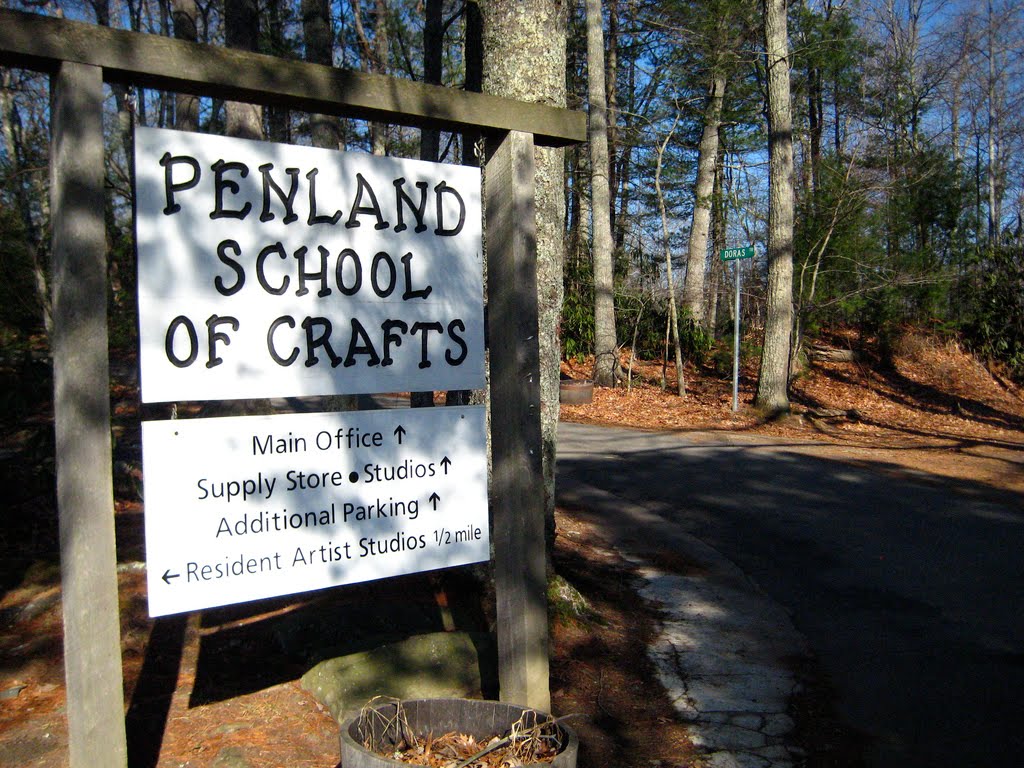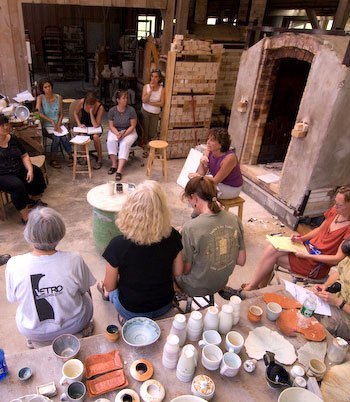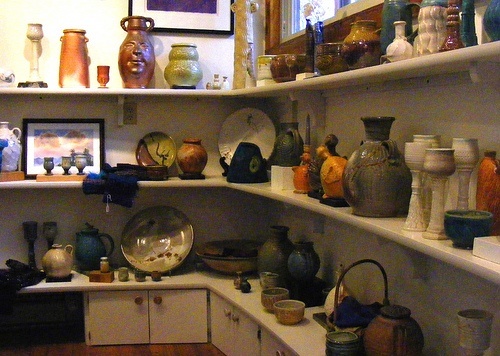 Numbers to Call
Emergency Numbers
All Emergencies (Police, Fire, and Rescue) 911
Mitchell County Department of Emergency Management (828) 688.4771
Mitchell County Emergency Communications Center (828) 688.9110
Mitchell County SafePlace Crisis Hotline (828) 765-4044
National Poison Control Center (800) 222-1222
Non-Emergency Numbers
Bakersville Community Health Center (828) 688-2104
Bakersville Police Department (828) 688-2113
Blue Ridge Regional Hospital (828) 765-4201
Mitchell County County Sherriff's Office 9828)688-2139, ext. 1636
North Carolina Highway Patrol (Spruce Pine Office) (828) 765-6220
Spruce Pine Police Department (828) 765-2233
Government/Community Numbers
Bakersville Library (828) 688-2511
Bakersville Town Hall (828) 688-2113
Board of Commissioners, Mitchell County (828) 688-2139
Board of Elections, Mitchell County (828) 688.3101
Board of Elections, State (919)733-7173
Department of Transportation North Carolina 1-877-DOT-4YOU
District Attorney (828) 688-5100
DMV-Driver License Services Spruce Pine (828) 766-7649
Employment Security Commission of NC 1-888-737-0259
Employment Training Office (Workforce Development)
Gun Permits, Sheriff Donald Street (828) 688.2139, ext. 1636
Internal Revenue Service Tax Payer Assistance 919-401-0300
Mitchell County Animal Rescue (828) 765-6952
Mitchell County Board of Education (828) 766-2220
Mitchell County Building Inspector( 828)688.4771
Mitchell County Clerk of Court (828) 688-5110
Mitchell County Courts (828) 688-5100
Mitchell County Department of Social Services (828) 688.2175
Mitchell County Economic Development Commission (828) 688-2139
Mitchell County Mapping/Land Records (828) 688.4771
Mitchell County Parks and Recreation (828) 688.5901
Mitchell County Recycling Center (828) 765-1160
Mitchell County Register of Deeds (828) 688.2139, extension 1402
Mitchell County Senior Center (828) 688.3019
Mitchell County Schools (828) 766-2220
Mitchell County Tax Assessor (Property) ( 828) 688-2139 ext. 1407
Mitchell County Tax Collector (828) 537.1627
Mitchell County Veterans Services (828) 688.2200
NC Department of Commerce 919-733-4151
NC Department of Labor (Durham) 919-807-2796
NC Department of Revenue-Collection 1-877-252-3052
NC Department of Transportation 1-877-DOT-4YOU

NC Division of Veterans Affairs 919-807-4250
Post Office Spruce Pine (828) 765-4613
Post Office Bakersville (828) 688-2571
Post Office Little Switzerland (828) 765-2005
Spruce Pine Vehicle and License Plate Renewal Office (828) 765-2926
Spruce Pine Library (828) 765-4673
Spruce Pine Town Hall (828) 765-3000
Social Security Administration 888-759-3908
Toe River Health Department (828) 765-2239
Workforce Development (828) 765-7758
Citizen Services
Blue Ridge Christian News (828) 765-6800
Mitchell County Chamber of Commerce (Admin Office) (828) 765-9033
Mitchell County Historical Society (828) 688-4371
Mitchell News Journal (828) 765-2071
Mitchell County Visitors Center (828) 765-9483
Mitchell Yancey Board of Realtors (828) 765-0880
Museum of NC Minerals (828) 765-2761
Spruce Pine Main Street (828) 765-3008
Toe River Arts Council (828) 765-0520
Town of Spruce Pine (Parks) (828) 765-3012
WTOE Radio (828) 765-7441
Phone Directories 800-888-8448
Utilities
AT&T (828) 258-7005
Country Cablevision (828) 682-4074
Charter Communications (888) 537-2319 or 888) 692 8635
Duke Energy (800) 452.2777
Piedmont Natural Gas (828) 765-0300
French Broad Electric (Bakersville office) (828) 688-4815
Verizon (828) 652-6136
Higher Education
Mayland Community College (828) 766-1200
Penland School of Craft (828) 765-2359
Transportation
Mitchell County Transportation Authority (828) 688.2139, extension 1632
Avery Airport/Morrison Field (828) 733-8202