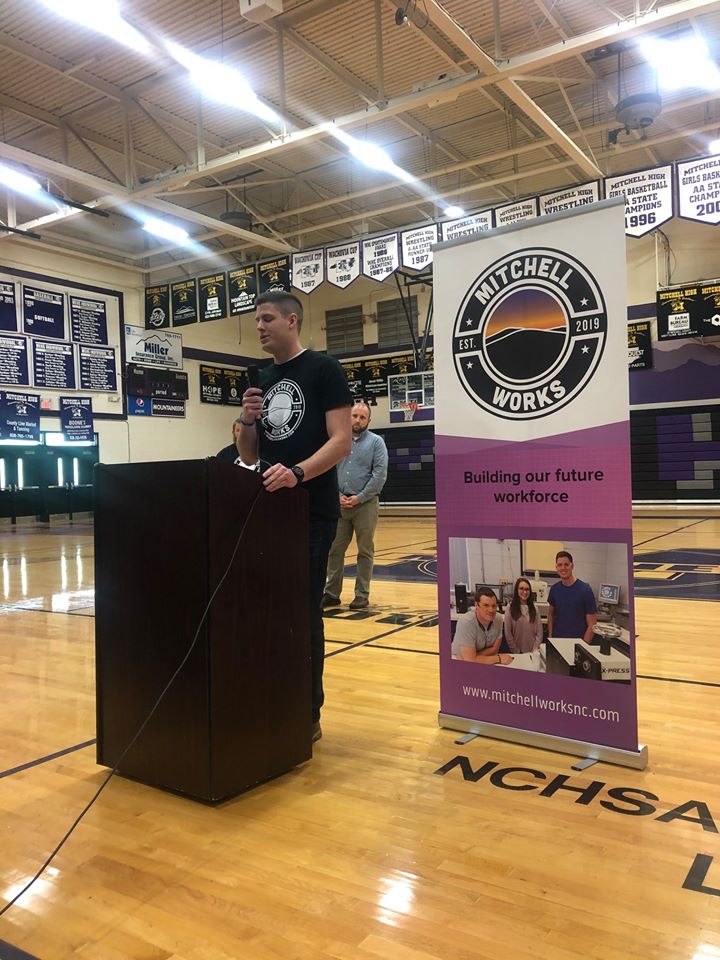 The Mitchell County Chamber launched the new Mitchell Works workforce development project at Mitchell High School on January 16, 2020. The entire student body was introduced to the program. Guest presenters from area industries who are also featured in the success story videos on the Mitchell Works website were on hand to talk with students about their career path since graduating from Mitchell High School.
The Chamber is excited to officially launch Mitchell Works, a workforce development project, geared towards our middle and high school students. The goal of this project is to engage and educate our students in Mitchell County schools about the opportunities for careers that they may not be aware of and to build and strengthen connections with our businesses and industries and our school system to create more opportunities for exposure, learning, internships, industry speakers bureaus and more as a way to support what our schools and Mayland Community College are already doing and create new opportunities and pathways for our students to engage with our local businesses and industries
Please visit our website at mitchellworksnc.com and for partnering with this organization, give us a call at 828-765-9033.