Several popular spots in and around Mitchell County made the Vacation Times Magazine's List of "12 Cool Things to Do in the North Carolina Mountains".  We are pretty proud of all of these area attractions!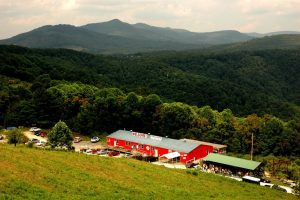 One popular area attraction featured on the list is the Orchard at Altapass .  Vacation Magazine says "The Orchard at AltaPass is along a crest of the Blue Ridge Mountains and everyone can enjoy live mountain music while visiting Wednesdays through Sundays. There are numerous hiking trails, guided walks, children's activities, a butterfly exhibit, garden, and hayrides complete with stories. Before leaving the orchard, guests may want to stop in the country store to purchase some fudge or a souvenir or two.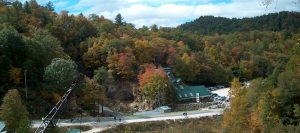 Emerald Village in Little Switzerland makes the list with Vacation Times  Magazine telling visitors that they are "only three miles from the Blue Ridge Parkway and people can pan for gold,  search for gems, explore museums, and shop in the quaint little gift shops."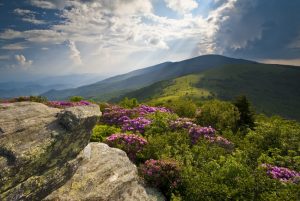 Hiking the Appalachian Trail also made the list of Cool Things to Do. "The Appalachian Trail is the coolest thing to do in the North Carolina Mountains or any other mountains that it crosses through. The entire trail is 2,160 miles long and only a small portion of that is in North Carolina. Any time a person completes a small section of this trail, they can still say that they have successfully hiked the Appalachian Trail to all of their friends."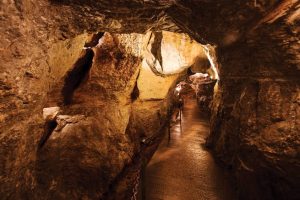 Going into a cave is pretty cool so we understand completely why Linville Caverns made the list. Just up the road from Spruce Pine, Linville Caverns offers visitors a chance to go inside a mountain.  "There may be caverns and caves all over the world, but in North Carolina there is only one cavern. At Linville Caverns, visitors get to explore the natural limestone cavern that features stalactite and stalagmite formations plus an underground stream."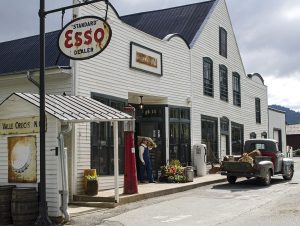 Another Chamber Member making the list of Coolest Places in the NC Mountains is Mast General Store in Valle Crucis.  "The Mast General Store was established in 1883 and it still sells supplies to those who enter the store. The store is on the National Register of Historic Places, which makes it a must-see destination while in the North Carolina mountain area."
Mitchell County had nearly half of the cool places on the list, and of course we have many more to visit! Whether a traveler is seeking outdoor recreation, peaceful hikes, cool underground explorations, or family fun…they will find it all here and more!
To read the other NC places making the list visit the article here.