Big cities, bright lights, and towns that never sleep… All of these things have their place, but sometimes you just need to get away from all the hustle and bustle and see beauty in its most natural form. This is where the Mayland Earth to Sky Park & Bare Dark Sky Observatory comes in.
Operated by Mayland Community College, the Bare Dark Sky Observatory, also known as Blue Ridge Observatory and Sky Park, allows viewers to see the night sky as they've never seen it before; under the lens of an f/3.6 StarStructure Newtonian Telescope with a 34 inch mirror. This high-powered telescope allows visitors of the Bare Dark Sky Observatory to view stars, constellations, and the night sky at close range.
Open to the public, this observatory allows for visitors and locals alike to see 360 degree views of the spectacular night sky at an elevation of 2,736 feet. According to Mayland, Bare Dark Sky Observatory is the only southeastern Star Park certified by the International Dark Sky Association, which "advocates for the protection of the nighttime environment and dark night skies by educating policymakers and the public on the subject of night sky conservation and by promoting environmentally responsible outdoor lighting". Not only are visitors and locals benefiting from this observatory, Astronomy students at Mayland Community College are getting a hands-on learning experience out of the classroom.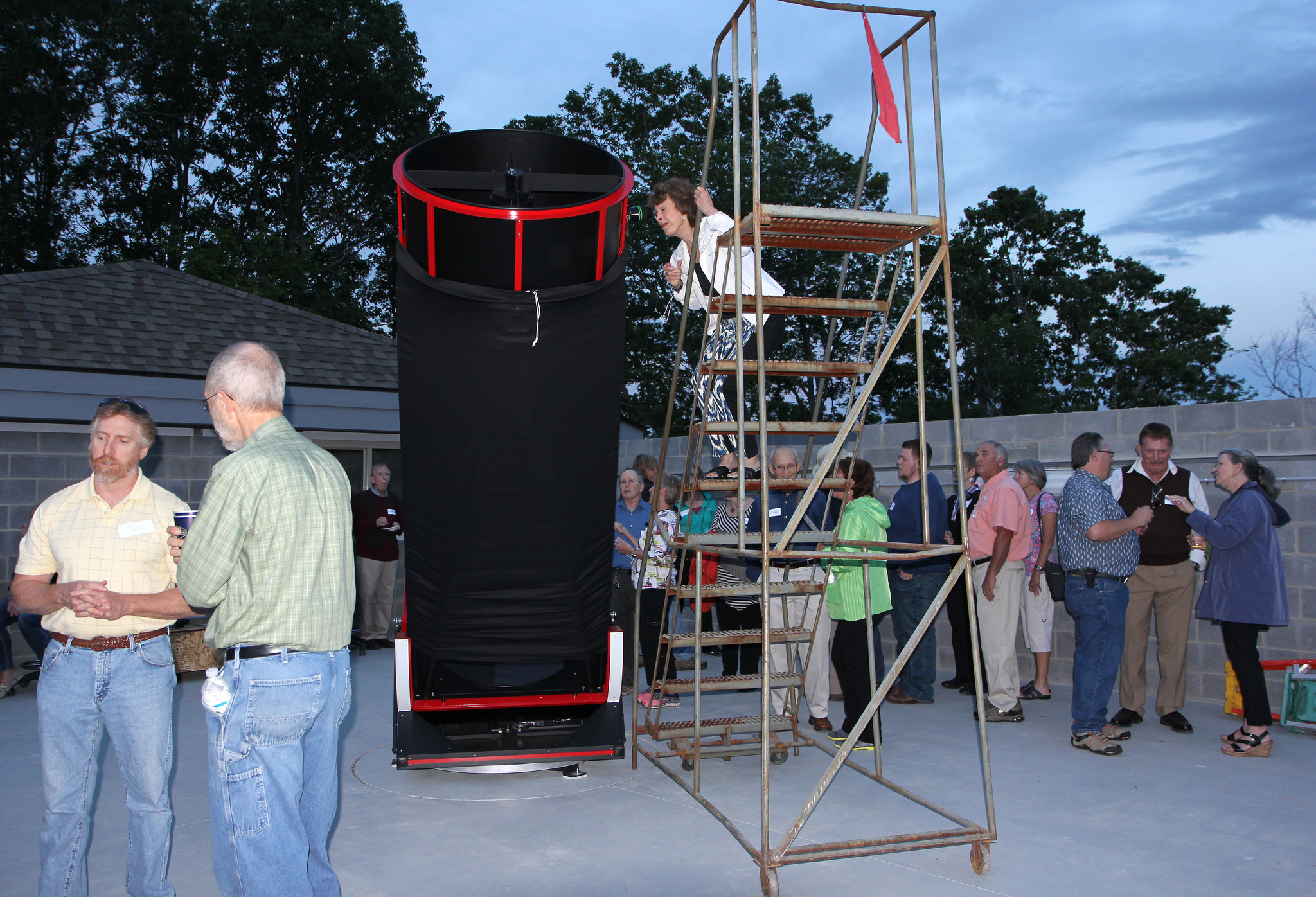 The Bare Dark Sky Observatory has been recognized on a national level by multiple media outlets, including CBS News, Blue Ridge Outdoors, and Go Camping America, just to name a few. In an article titled "4 Star Gazing Hot Spots in the Appalachian Mountains", Blue Ridge Outdoors named the Bare Dark Sky Observatory one of the four hot spots. Blue Ridge Outdoors writes that the Bare Dark Sky Observatory is "the largest (Newtonian telescope) in the Southeast dedicated for public use".
According to an article from CNN Travel titled "Dark Skies – 22 Best Places in the World to Stargaze", Mayland's Bare Dark Sky Observatory and Star Park came in at number 9 of 22, and was one of only 10 U.S. locations that made the list. According to the photographer listed in the article, Todd Bush, he says "Views of the Milky Way from this site are simply stunning. Future observers here will likely bask in its glow with the unaided eye".
So what are you waiting for, go check out the Bare Dark Sky Observatory for yourself! The Mayland Earth to Sky Park and Bare Dark Sky Observatory has viewings one day per week for two hour blocks depending on sunset times. Tickets and reservations are available for purchase on the Mayland Community College website.